---
---
Stay in the loop! Follow me on social media for the most up-to-date information as well as see works in progress and have the first opportunity to learn of "Inspired Designs" (or limited edition pieces) before they're available for sale! 
Follow me on Facebook, or Instagram (by clicking the links or on one of the images below) 
And,
For special offers, discount codes, and extra goodies
sent to you about once a month, sign up for the Cait Marchetti Jewelry Newsletter!
Each email will have information on exclusive deals, sneak previews of new designs,
and upcoming festivals and classes- I travel! ;)
---
---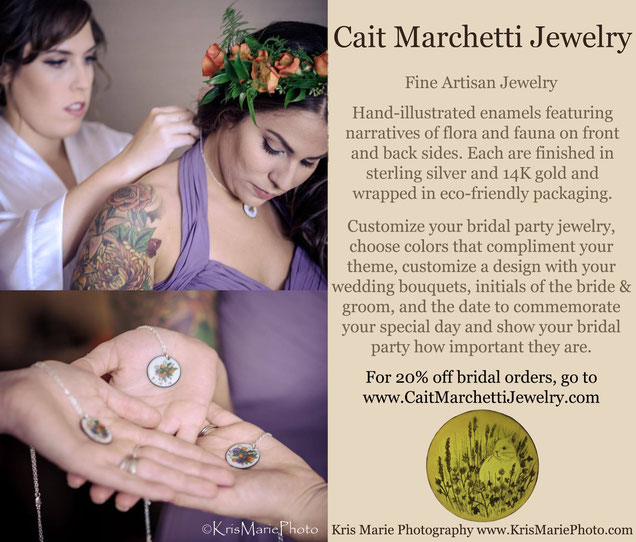 In order to get the word out to brides that they may commission special order jewelry for their bridal parties to commemorate their special day, I will be participating in a few bridal events this year. I am applying to many Rustic/ Country/ Garden themed events that I am very excited about and think my brides will be also! These events will be in March, April and September in Massachusetts, Rhode Island and Connecticut areas, however my work can be commissioned via corresponding over email with pictures along the way of the design and execution of the jewelry,
and then shipped via Priority Mail in plenty of time prior to your wedding anywhere in the US and beyond.  
Here's an exclusive Sneak Peak! 
A Barred Owl, Red Fox, Cardinals with Winter Berries, Mistletoe, and Chickadee with Winter Berries.
Also coming is a Reindeer, and Snowy pine and berries.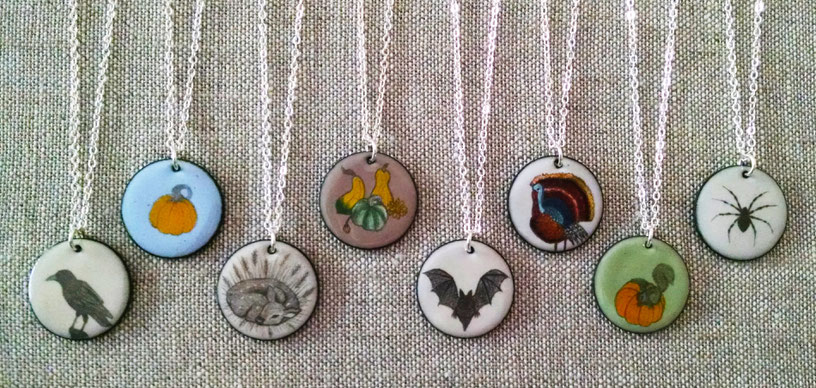 Trying to narrow down the Autumn designs is so difficult, so I thought I'd ask my customers for their vote! Which is your favorite? The colors are customizable, but do you prefer the pumpkin- pumpkin vine, squirrel eating a pumpkin- half eaten pumpkin, or a combo or a pumpkin- half eaten pumpkin suggesting a squirrel had a snack? Take the poll here or leave a comment! 
The Autumn line is due to make its debut on Thursday, August 18th! The Autumn designs will include squirrels, pumpkins, mums, crows, spiders, deer, gourds, brown bats, tiger lilies, and turkeys! A special edition Autumn 2016 ornament will feature one of these designs. A sneak peak at one design and inspiration: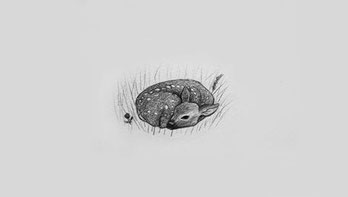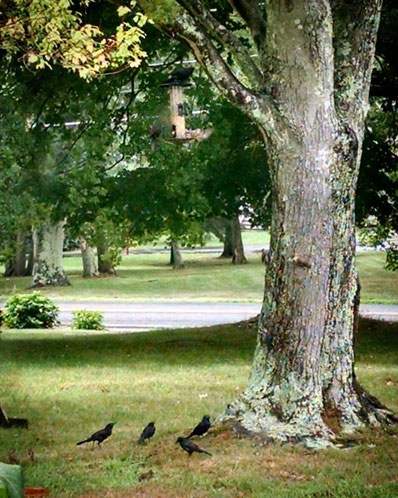 Crows are very intelligent, they can remember people, bring gifts to people like marbles and small stones and are even great problem solvers:
Music playlist while I design the Autumn designs: 
Blackbird by The Beatles, cover
Decode (Acoustic version), Paramore
Haunted Houses, Emma Ruth Rundle
The Raven That Refused to Sing, Stephen Wilson
Autre Temps, Alcest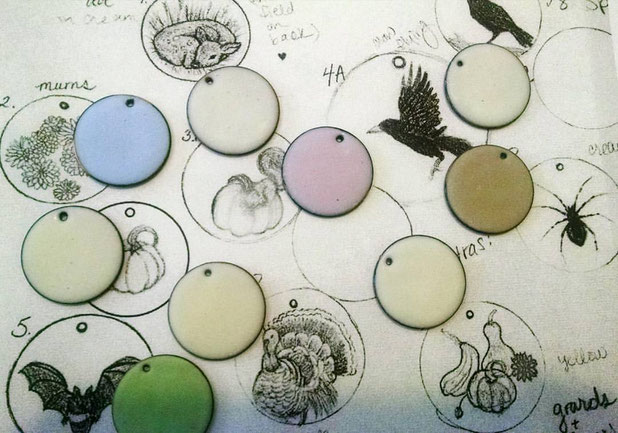 To recap, in 2016 Cait Marchetti Jewelry expanded to Gallery 65 in New Bedford MA, Duris Studios in Newport RI, Muse in Warren RI, Five Crows in Natick MA, and will be coming soon to the Denison Pequotsepos Nature Center in Mystic CT. 
I have plans to expand Cait Marchetti Jewelry to new locations throughout New England in 2017. Some locations include galleries in
Vermont, (Portland) Maine, New Hampshire, Connecticut, Massachusetts (Cape Cod, Salem), Rhode Island (Providence, Kingston)
and audubon society and nature center gift shops.  
Festivals are a fun activity that I am so excited to be a part of. I believe that purchasing art and craft should be an experience. Meeting the artist or creator, to me, has always been the best part of buying handmade. Art is after all about communicating, and while I love to send special wrapped goodies, emailing pictures of jewelry and hand written notes to customers who order online, nothing beats the experience. Choosing a specific piece of jewelry and seeing the quality and details before buying in person, especially at a high energy event like a themed festival. I also offer special designs that I make on a whim for festivals only at no extra custom charge.
I remember being so excited to attend large festivals every year like a tradition with my family, and I have always dreamed of being a vendor.
That being said, I absolutely cannot wait to meet art festival attendees! Attend with family or friends, visit me and enjoy
the festive decor, live music and indulgent food that accompanies festivals.
Being someone who has always enjoyed festivals but haven't always been able to afford my taste- for those who are also cursed with great taste for handmade items that may be just out of reach in terms of affordability, I have created a special festival line just for you. Are you ready for this?
The "Think Green" line are enamels on wax-coated cotton cord bracelets and necklaces! This line is more eco-friendly than ever before, since the cord is biodegradable (and can be replaced), the packaging is all recyclable and already made out of recycled paper, and is even stamped with a reminder to "Please recycle!". The bracelets and the necklaces will be adjustable by pulling the strings of the cord so they are perfect for gift giving, and they will be very affordable! The cord is made locally in Maine, and the adjustable pull-string necklaces and bracelets are handmade by myself. Needless to say, I am very excited for this line and I hope you all are too!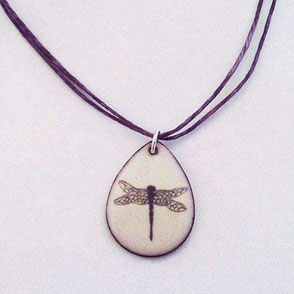 I will also be offering greeting cards with my original designs. The greeting cards are complimentary with each jewelry purchase, however they may also be purchased individually or as a set of 3 or 5 cards at a lower rate. 
I now have Square so I will be able to process major credit cards at all the festivals, however photo ID is required if you have a chip card 
for fraud liability purposes. This will make it much more convenient to purchase high end items without having to carry cash.
Prototypes are underway for wedding jewelry such as cufflinks, tie tacks, bracelets, bangles, and barettes.
 I am currently interested in finding brides that would be interested in commissioning my jewelry for their wedding parties. As I am just starting out in my career I am reaching out to brides and offering my jewelry at a 20% discount (I never give discounts unless its for a good reason, and that discount applies every time the reason applies.) in exchange for: photos of the jewelry being worn on the special day, and a sincere recommendation on the website to other brides.
Weddings being as important as they are, I want my brides to feel assured that they will be completely thrilled with their jewelry.
Interested brides should contact the artist at CaitMarchettiJewelry@gmail.com.
All brides, even those who are not interested in sharing photos should contact me for large order discounts. In addition I would like to offer a discount to all interested in larger orders, not just limited to bridal parties, so please inquire at the above email for any other requests.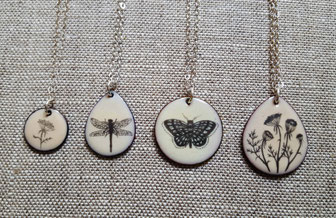 I will be hiring a wonderfully talented professional photographer, and models, to take photos of my work modeled by some beautiful souls this summer. These photos will be on the website, social media and I have plans to possibly advertise in publications such as The Bay magazine. 
More on that soon!